August 9, 2023

Comment: 0
Are you seeking effective solutions for varicose veins in East Philadelphia? Look no further! At The Center for Advanced Vein Treatment, we specialize in providing comprehensive and cutting-edge vein care services to help you regain both comfort and confidence.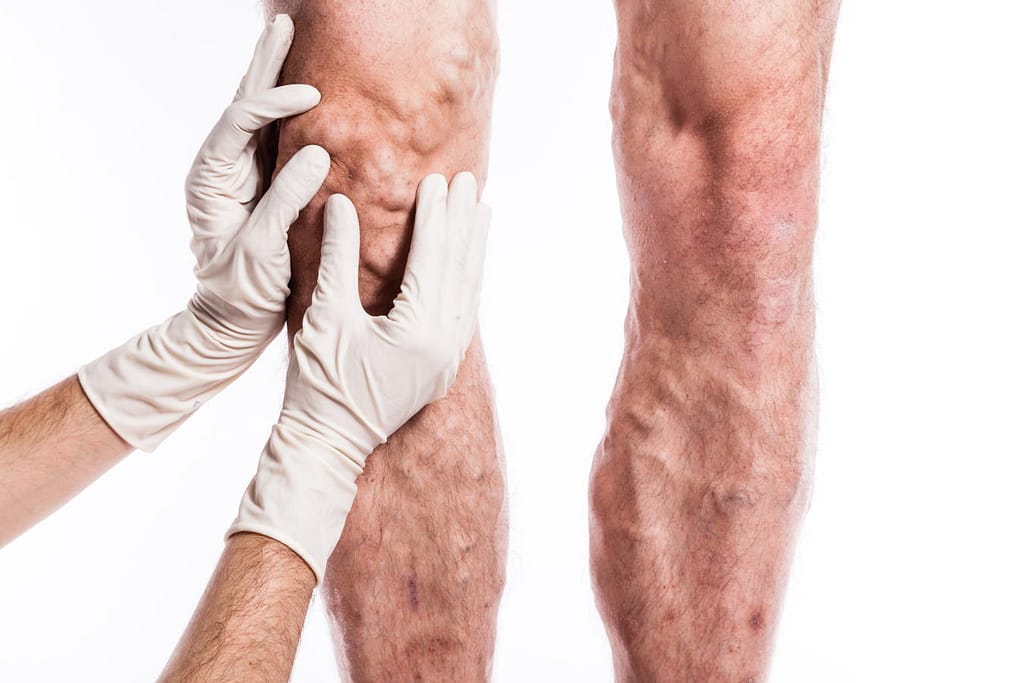 Understanding Varicose Veins:
Varicose veins are a common venous condition that can cause discomfort, pain, and aesthetic concerns. These enlarged, twisted veins often appear on the legs and can be the result of various factors, including genetics, lifestyle, and age. If left untreated, they may lead to more serious complications.
Our Expert Vein Doctors:
Led by our experienced Medical Director, Dr. Hadaya, our team of dedicated vein specialists is well-equipped to diagnose and treat varicose veins effectively. With a patient-centric approach, we strive to address both the medical and cosmetic aspects of vein issues, tailoring our treatments to your unique needs.
Comprehensive Treatment Options:
Radiofrequency Ablation (RFA): Our advanced RFA procedure utilizes heat energy to close off problematic veins, redirecting blood flow to healthier veins. This minimally invasive technique promotes efficient blood circulation and alleviates discomfort.
Sclerotherapy: Say goodbye to unsightly spider veins with our sclerotherapy treatment. By injecting a special solution into affected veins, we help them gradually fade away, leaving your skin smoother and more even-toned.
Phlebectomy: For larger varicose veins, our phlebectomy procedure removes the affected veins through tiny incisions, enhancing both appearance and functionality.
Personalized Care in Convenient Locations:
With two accessible locations in East Philadelphia—4911 Street RD, Unit D, Feasterville Trevose, PA 19053, and 994 White Horse Avenue, Hamilton, NJ 08610—our vein treatment center is conveniently positioned to serve the Bucks County and Bensalem, PA, areas.
Contact Us Today:
If you're ready to take the first step towards improved vein health and well-being, don't hesitate to contact us at 267-728-7440 to schedule your consultation. Our friendly team is here to guide you through the process and answer any questions you may have.
Stay Informed:
Stay tuned to our blog for more informative articles about vein health, treatment options, and tips for maintaining optimal vein function. We're committed to empowering you with the knowledge you need to make informed decisions about your vein care journey.