August 9, 2023

Comment: 0
Exploring Insurance Coverage for Vein Treatments: Your Path to Clarity
Are you curious if your insurance plan covers vein treatments? You're not alone – many individuals seek clarity on this important topic. The good news is that in the majority of cases, insurance can indeed cover vein treatments. To determine if your treatment qualifies, reach out to us at The Center for Advanced Vein Care and schedule your free vein consultation. Our vein specialists will be delighted to address your inquiries and guide you through the process.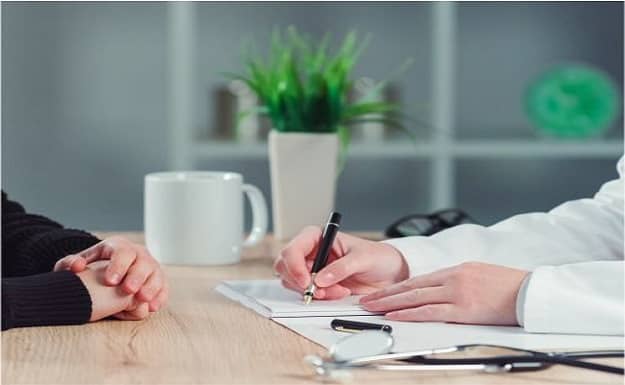 Demystifying Insurance and Vein Treatments:
Vein treatments, encompassing solutions for varicose veins, spider veins, and related concerns, often fall under insurance coverage. This means that you can potentially receive the care you need without unnecessary financial strain.
Taking the First Step:
Your journey toward understanding insurance coverage for vein treatments begins with a simple yet impactful action – scheduling your complimentary vein consultation. At our conveniently located clinics:
East Philadelphia Location: 4911 Street RD, Unit D, Feasterville Trevose, PA 19053
Hamilton Location: 994 White Horse Avenue, Hamilton, NJ 08610
You can experience the expertise of our vein specialists firsthand.
Unveiling Your Options:
Within the realm of your free vein consultation, our accomplished specialists will be your guides. They'll shed light on the world of insurance coverage, ensuring that you grasp the nuances and are well-informed throughout the process.
Transparency and Education:
Transparency is our hallmark. During the consultation, we not only clarify insurance aspects but also offer insights into the treatments themselves. We believe that a well-informed patient is best equipped to make confident decisions about their vein health.
A Pathway to Assurance:
Insurance coverage for vein treatments isn't just about financial support – it's about granting you peace of mind. With insurance concerns addressed, you can focus solely on your journey toward healthier veins and enhanced well-being.
Taking the Next Step:
Are you ready to embark on this enlightening journey? Scheduling your free vein consultation is as easy as dialing 267-728-7440. This step puts you on the path to a comprehensive understanding and the potential benefits of insurance coverage.
Embrace Clarity, Embrace Well-Being:
Doubts regarding insurance coverage need not linger. Instead, seize the opportunity for clarity. Reach out to The Center for Advanced Vein Care at 267-728-7440 and set the stage for informed decisions and confident strides toward optimal vein health.
Final Thoughts:
Navigating insurance coverage for vein treatments is a crucial aspect of your health journey. With our vein specialists at your side, you can navigate this realm with confidence, ensuring that your path to vein health is supported by knowledge, expertise, and assurance. Ready to talk to a vein specialist?