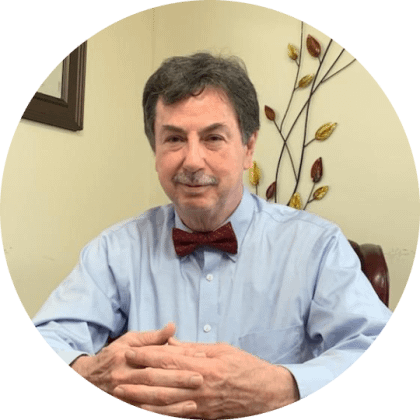 Meet the exceptional expertise of Dr. Hadaya, a distinguished board-certified venous specialist. With esteemed certification from the American Board of Venous and Lymphatic Disease, his proficiency in superficial vein treatment reaches unparalleled heights. His industry recognition is further elevated by the highest accreditation bestowed by the IAC. Drawing from over 15 years of dedicated practice in phlebology, Dr. Hadaya has skillfully performed thousands of procedures, cementing his position as a true authority in the field.
Enveloped in a profound passion for his craft, Dr. Hadaya finds immense joy in his work. Serving as the diligent Vascular Lab Director at two distinguished facilities, he relentlessly strives to enhance the quality of life for his cherished patients. Beyond his comprehensive medical offerings, Dr. Hadaya extends his expertise to the realm of cosmetic enhancements. From the skillful administration of fillers and fillers to the artistry of sclerotherapy, he empowers individuals to embrace both health and beauty under his expert guidance.
An embodiment of excellence, Dr. Hadaya boasts accreditation by the esteemed Inter-societal Accreditation Commission as a Vascular Ultrasound Laboratory. Steering the course of innovation, he holds the honored position of Vein Center Director at The Vein Doctor clinic in Hamilton, New Jersey. A beacon of authority in the field, he has held certification by the American Board of Venous and Lymphatic Medicine since 2008, with a focus on phlebology. As a distinguished member of the American College of Phlebology, his dedication to advancing the field is unwavering. Adding another layer of distinction, he garners accreditation from Cardiovascular Credentialing International as a registered phlebology sonographer. Under Dr. Hadaya's visionary guidance, a realm of expertise, leadership, and innovation flourishes.
Why Choose Us
We're setting the new standard in Our sector
LOOKING FOR A QUICK & POWERFUL SOLUTION TO YOUR VARICOSE VEINS?
The canvas of vein issues unfolds with age, though their presence defies temporal boundaries. Regardless of age, factors such as the passage of time, pregnancy, excess weight, and sedentary lifestyles can compromise veins' ability to efficiently return blood to the heart. Yet, a seasoned vein specialist serves as a guiding light in addressing these concerns and proactively averting potentially severe complications, including the menace of blood clots.
Varied vein treatments, from vein sealing to redirecting blood flow to healthier vessels, stand as formidable allies in managing the unwelcome presence of spider veins and varicose veins. Some conditions transcend the surface, demanding more intricate diagnosis, often requiring ultrasound imaging for accurate identification. Within this spectrum of care, the realm of possibilities stretches from minimally invasive procedures, effortlessly conducted with a mere needle, to comprehensive removal of the unsightly veins.
Our vein clinics, strategically located in North-East Philly near Bensalem, Hamilton NJ, and Bucks County PA, embody a sanctuary of solutions. With utmost care, we undertake the task of evaluating, treating, and ultimately resolving the full spectrum of vein issues. No matter the complexity, your well-being remains at the core of our unwavering commitment. Step into our embrace, where vein concerns meet expert care and advanced solutions.